When it comes to perimeter security system, there is a variety of solutions available on the market, but since it is normally an outdoor installation, we have to consider some random factors such as animals, falling leaves, adverse weather conditions, etc. Active...
read more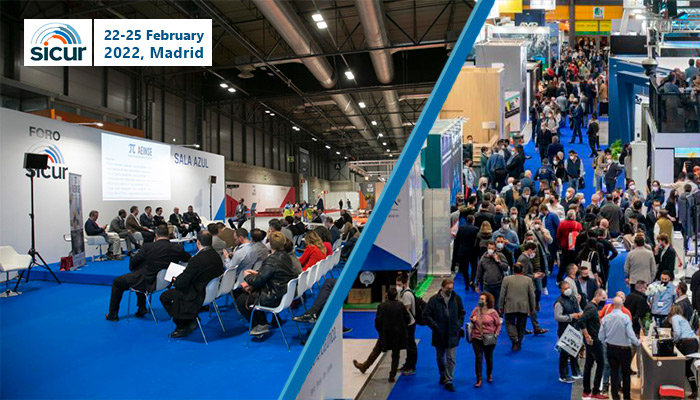 Sicur 2022 trade fair held in Madrid has closed its doors and now, we would like to share our impressions and excitement at meeting again with some of the best professionals in the Security sector. The presence of almost 40,000 people from 59 countries is evidence of...
read more
During last month we had been attending the virtual IFSEC International Connect 2021 that took place alongside FIREX International (fire safety), Safety & Health Expo, Intelligent Buildings, Workplace Wellbeing Show and Facilities Show (facilities management). We...
read more
We enjoyed very much our experience at the International Security, Safety and Fire Exhibition fair- SICUR 2020 celebrated in Madrid from 25 to 28 of February. The visitors that were interested in residential areas protection, found that our Garden Guard serie is a...
read more
The Las Vegas International Security Conference (ISC West) was held on April 10, 11 and 12 with a balance of more than 30,000 professional security visitors. This is the largest security trade show in the United States and brings together security companies and...
read more
Bunker Security S.L. attends Intersec, the world's leading trade fair for Security in United Arab Emirates The most important fair about security, safety and fire protection will go into its 21st edition. Bunker Seguridad S.L, the Spanish leading company in perimeter...
read more
Stonehenge, located in Wiltshire, England, is one of the most fascinating and fabulous megalithic monuments in the world. It is made of...
read more
The wireless transmission solution system used in the city of Montebello (California) belongs to the prestigious KBC Networks brand,...
read more
This Multispeech Kit is being used at the entrances of UK hospitals and surgeries for preventing transmission of COVID-19. How does it...
read more